(Formerly Sir John's Public House)
343 King Street, East (near Market Square) Kingston, Canada
Contact Us: 613-766-9296

Take Out & Delivery at The Public House during COVID-19
Beginning, Wednesday, April 29, we will be offering take-out and delivery from our special menu. This service will run weekly from Wednesday to Saturday from 12:00 noon to 8:00 p.m. Follow this link for menu and directions:
Take out and delivery at The Public House (details & menu)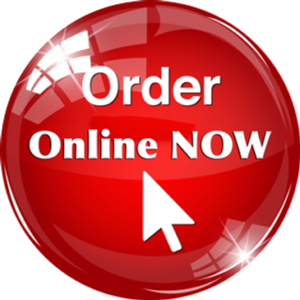 Express over-the-counter $6.95 take-out lunch specials during COVID-19
Looking for a quick and inexpensive lunch (all meals are just $7) for over-the-counter service available from Wednesday to Saturday from 12:00 noon to 3:00 p.m. This limited menu is not available for delivery. Normally turn around is less than 10 minutes; however you are welcome to call ahead and specify a pick-up time. See the details and menu by following this link:
Express over-the-counter $6.95 lunch menu
NOT AVAILABLE UNTIL APRIL 29
The Public House & COVID-19
In the interests of public safety we chose to close our doors to the public on March 15 and then were ordered the following day to remain closed (with other restaurants and bars in Ontario) until at least early May. We believe that the closure could remain in effect well beyond that date. We will keep you notified. This is a difficult time for all of us in the hospitality and tourism industries and we know that you are thinking of us and our staff; most of whom remain at home until it is safe for us to re-open. We know that some of you will want to support us during this difficult time and we are offering Gift Certificates for purchase through our on-line form. While these Gift Certificates may not be used until we re-open, we are now offering a further 15% benefit to purchasers. For further details about purchasing Gift Certificates, visit this page:
I want to purchase a Gift Certificate on line!
About The Public House, Kingston
The Public House (formerly Sir John's Public House) occupies the building used by Sir John A. Macdonald as his law office from 1849 to 1860. While touches of the past remain the pub has a contemporary atmosphere. The restaurant features a great selection of imported and local beers and wines. The menu is reasonably-priced and features many pub classics. Customer favourites included the breaded fish & chips, the Angus beef burger and the lamb shank. Other lighter and vegan plates are featured as well. A lighter lunch menu is available most days from 11:00 a.m. to 3:00 p.m. and for the budget-conscious enjoy our value menu with a host of smaller meals all for just $5.95 each. A Sunday Brunch is offered from 10:30 a.m. to 3 p.m. and presents a variety of tasty dishes for just $13 each. From mid April to October 31 you can enjoy a busy patio which faces King Street.
The Public House offers one of the best happy hours in Kingston. From 4 to 6 p.m. enjoy hospitality in the main pub. Great discounts for draft beer, local wine and feature liquor with snacks at the bar. The Happy Hour is always popular with locals and visitors to Kingston as well.
Open daily from 11:00 to close (Sundays 10:30 a.m.) Lunch – Dinner -Sunday Brunch and late night service on Friday and Saturday.
On our second floor we have THE LOFT. Now open from Wednesday to Saturday nights from 5 p.m. At THE LOFT almost everything is just $5.95; including a large selection of beer, wine and cocktails. See our menu and more details below.
We are proud of Kingston's past and put relationship with Canada's first Prime Minister. Macdonald began his political and law career here in Kingston. He is credited as being the individual most responsible for Canada's Confederation in 1867. Inside the pub you will find objects relating to Macdonald and a plaque on the outside of the pub commemorates his association with the building.
Live Music at The Public House
Wednesday evenings Lane Duke entertains from 8:00 to 11:00 p.m. Half-price chicken wings are featured on Wednesdays after 6 p.m. and don't forget hospitality drink prices from 4 to 6 p.m. Friday and Saturday guests artists will appear nightly from 9:00 to midnight including, among others, Jordy Jackson, Chris Jackson and others.
THE LOFT (where almost everything is $5.95)
THE LOFT is located on the second floor above The Public House and is open Wednesday to Saturday from 5 p.m. Almost everything on the menu is just $5.95. See our 18 feature meals and beverage menu. Draft, wine and an assortment of cocktails and pairs of shooters are priced at just $5.95 too. Guest may order from our most popular dishes from the main Public House menu as well. Enjoy our friendly staff and some of the best value in downtown Kingston. This space is available for private reserved events with a capacity of 80 guests. Direct your inquiries to 613-766-9296 or use the e-mail below.

Follow this link to view THE LOFT food menu: menu-loft-5.95-food
Upcoming Special Events & Features

THE PUBLIC HOUSE LUNCH CLUB
Spend $10 or more on food before 3 p.m. any day and receive a thistle credit. After 4 thistle credits redeem a food item of up to $13 any day before 3 p.m.
Only one credit per person per occasion please. Pick up your Lunch Card in the pub.
Weekly Features & Value Meals for just $5.95
See our menu below for details about our value meals. Follow this link for our weekly features:

Draft Beer & Cider Selections

LOCAL OR REGIONAL
Skeleton Park (Kingston, Ontario)
Beaus Lugtread Lager (VanKleek Hill, Ontario)
MacKinnon Brothers Brewing Company (Bath, Ontario)
Riverhead Brewing Company (Kingston, Ontario)
Spearhead Brewing Company (Kingston, Ontario)
Calabogie Brewing Company
NATIONAL OR IMPORTED
Moosehead Lager (New Brunswick)
Tennents Lager (Scotland)
Angry Orchard Cider (USA)
Cracked Canoe Light Lager (New Brunswick)
Guinness (Ireland)
New Summer Menu 2020
Details on our new summer menu will be released soon. Our lunch features are available Monday to Saturday from 11:00 a.m. to 3:00 p.m. and our $5.95 value meals are offered Monday to Saturday from 11:00 a.m. to 6:00 p.m. and Sunday from 3:00 to 6:00 p.m.
Sunday Brunch
(served from 10:30 to 3 p.m.)
Follow this link to view our Sunday brunch menu:
INFORMATION & RESERVATIONS: 613-766-9296.
343 King Street, East, Kingston, Ontario.
Paul.Fortier@foodandheritage.com