HOGMANY – NEW YEARS EVE
December 31, 2018  7:00 p.m.
Renaissance Event Venue, Kingston, Ontario, Canada
Cocktail hour / Six Course Highland Feast / Live music by Celtic Kitchen Party / Toast at Midnight & Auld Lang Zyne

Join us on New Years Eve, as we travel through the stones to the nineteenth century for a New Years Eve celebrating Outlander. Renaissance is Kingston's oldest surviving church structure and was built in 1837. It is an elegant and perfect setting for this period banquet that will highlight foods that were introduced through the series in Seasons 1 through 3. We can celebrate Season 4 and the coming of the New Year with a traditional Hogmanay. Add the live entertainment of the Celtic Kitchen Party and we will have a real ceilidh on our hands. If you are an Outlander fan you won't want to miss this!
Renaissance Event Venue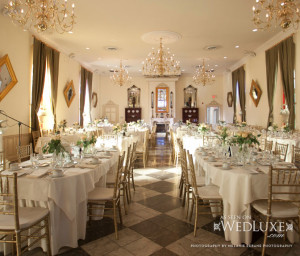 See a full programme of events by following this link below:
Celtic Kitchen Party is a 5 man ensemble that will provide traditional music for the evening.
Cost: $99 including noted drinks / $75 not including alcohol / Tickets must be purchased in advance / 13% HST and 15% gratuity will be added at time of purchase / once purchased tickets are non-refundable except in difficult circumstances / if a refund is issued there will be a $15 administration charge per ticket
Reservations & Information: 613-530-2550