UNIVERSITY TAVERN
where almost everything is just $7.95
The Tavern features a large modern bar with 18 seats and socially distanced seating now at 50% capacity due to covid-19 guidelines. 7 large format TVs are on constantly. We offer a great place to watch the game and have lots of room for large group. The Tavern is located in the Hub Entertainment District inside the Renaissance building at 285 Queen Street. The Tavern is just blocks away from Queen's University and a short walk from Royal Military College. This is truly a venue where "Town" meets "Gown." We can easily accommodate large groups and our value-priced menu makes meeting up at "The Tavern" very affordable. It's HAPPY HOUR all the time with great food and drink prices at UNIVERSITY TAVERN. Free parking is available off of Queen Street and at the rear off of Colborne Street.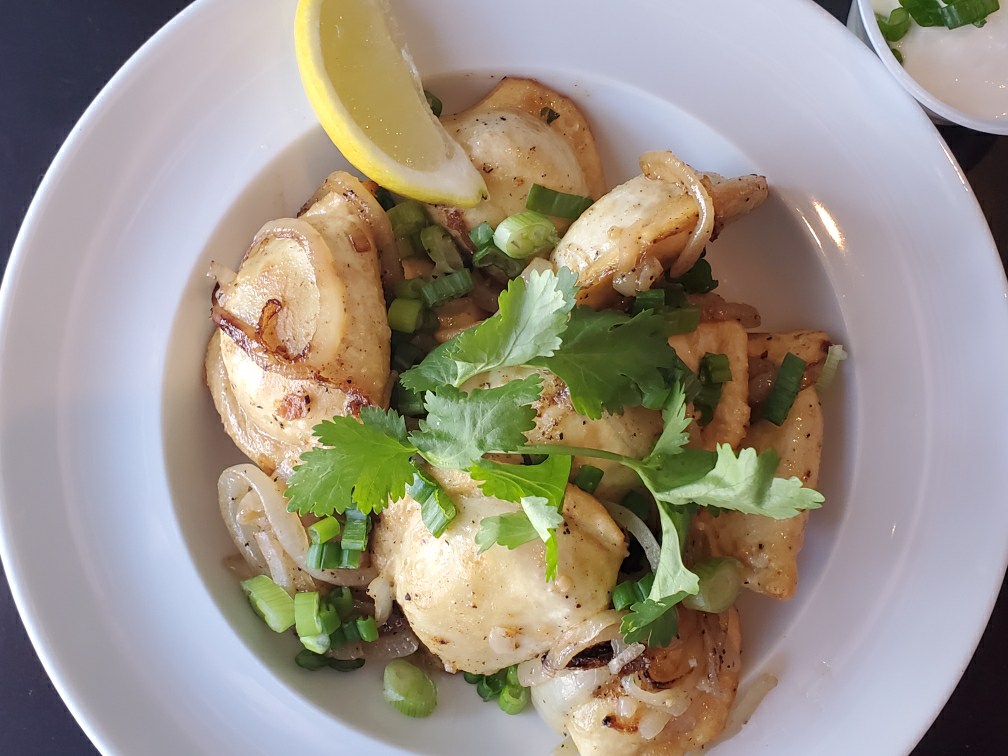 THE TAVERN $7.95 FOOD MENU
Our food menu is value priced with 26 dishes all for just $7.95 each. You can have two or three dishes for the price of one in most other restaurants and pubs. The menu provides numerous affordable options for large groups with lots of variety and ample vegetarian, vegan and gluten-free selections. Note that all menu items are available for take-out at this great price.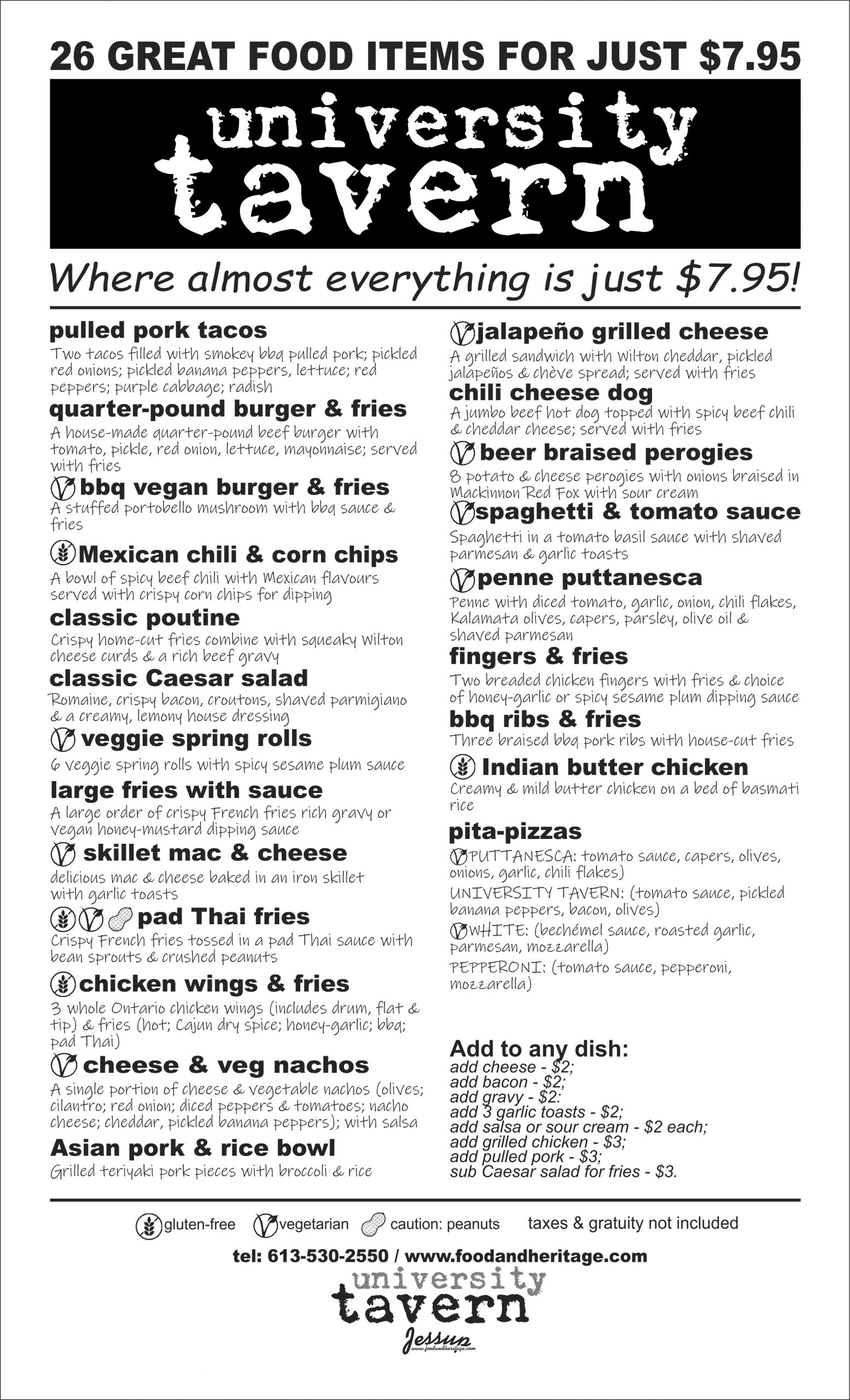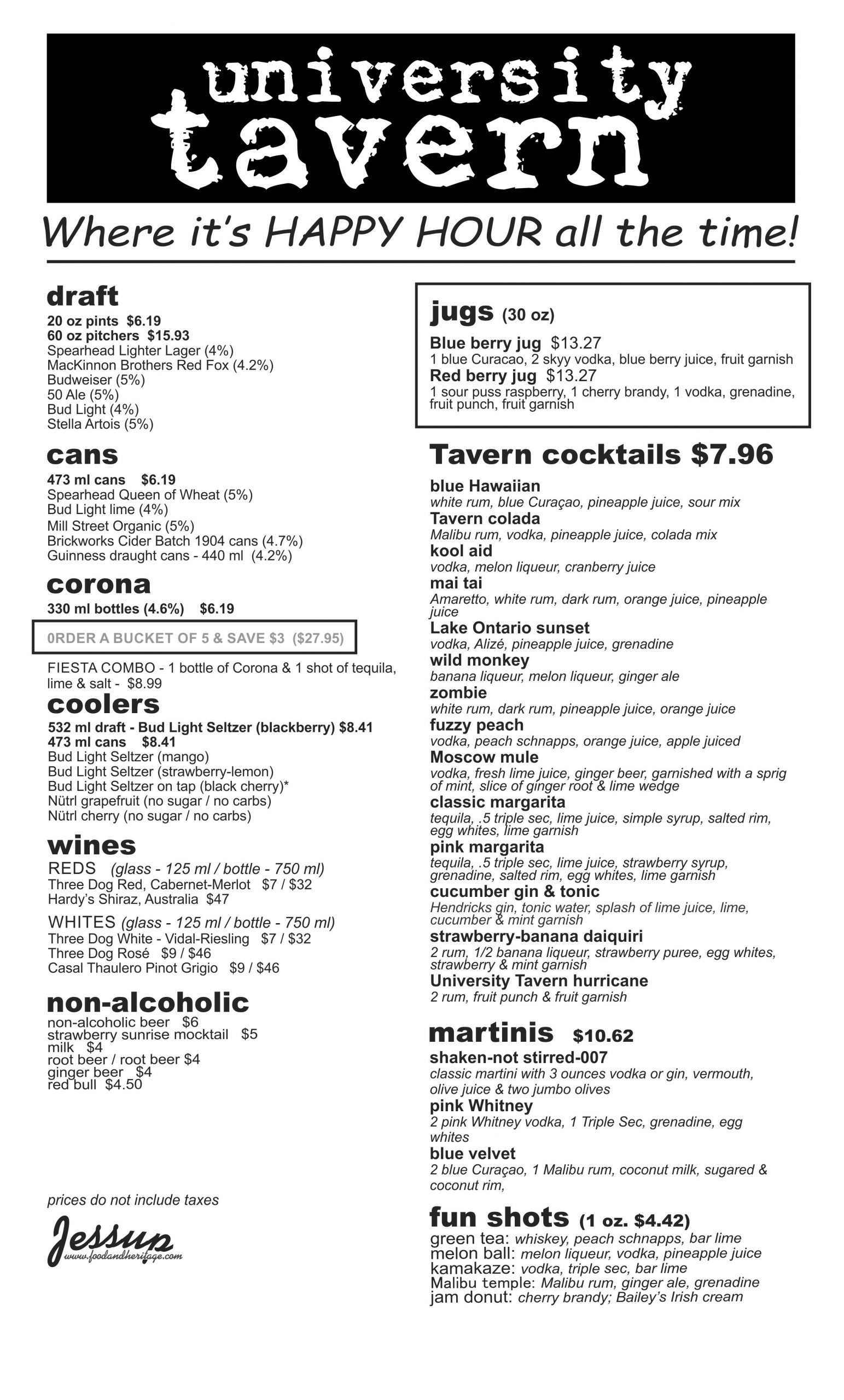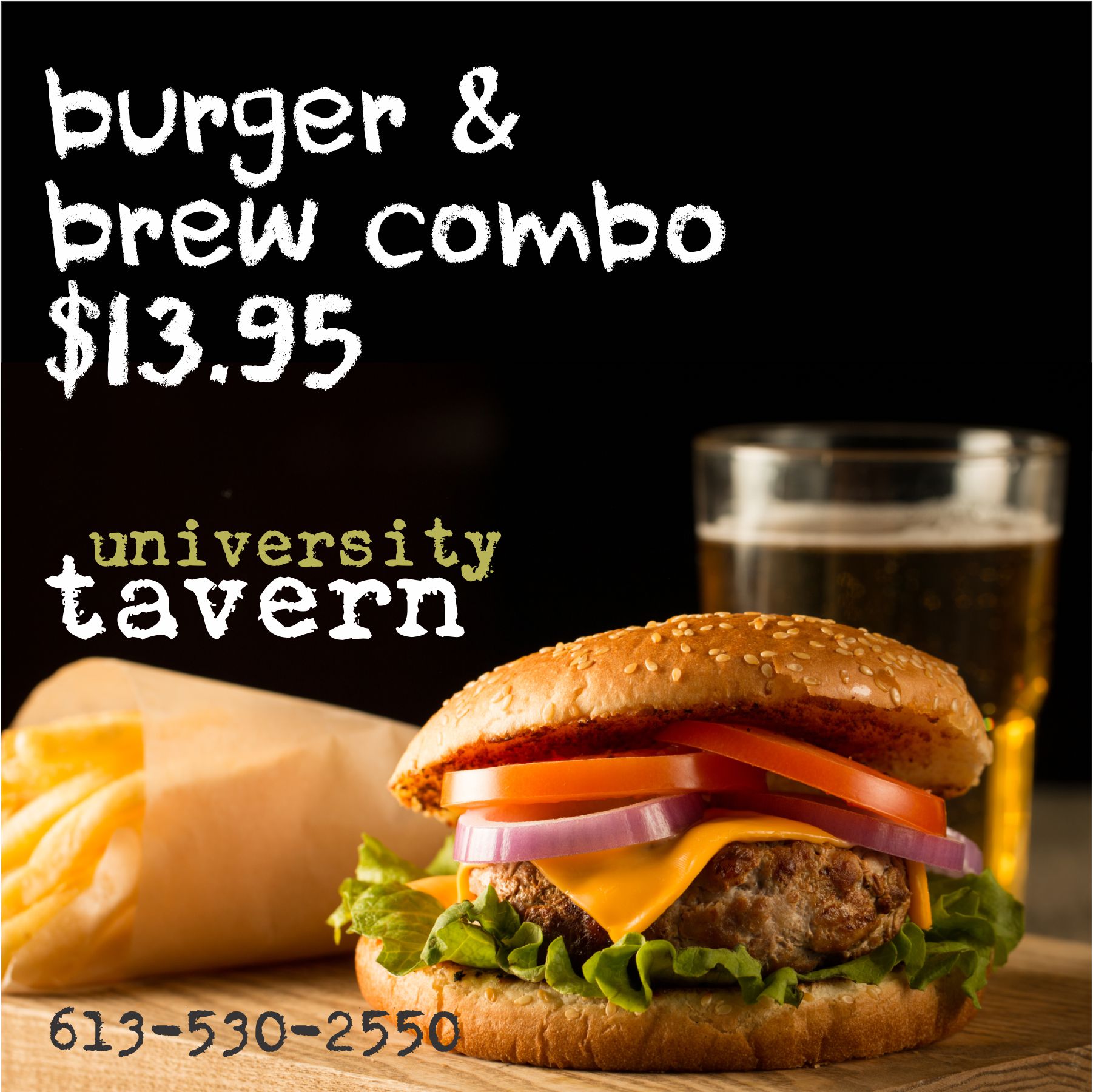 TAKE-OUT: All menu items are available for take-out. Call 613-530-2550 to place an order any day (Wednesday to Saturday) from 4:00 p.m. to 8:30 p.m. Please allow 20 minutes for your order to be prepared; or come and have a drink at the bar while you wait.
KARAOKE: Most Thursday nights join us for Kingston's best KARAOKE. Blake "The Pirate" Johnston hosts from 8:00 p.m. to midnight. No cover charge and lots of fun. We offer a "people's choice" prize each night.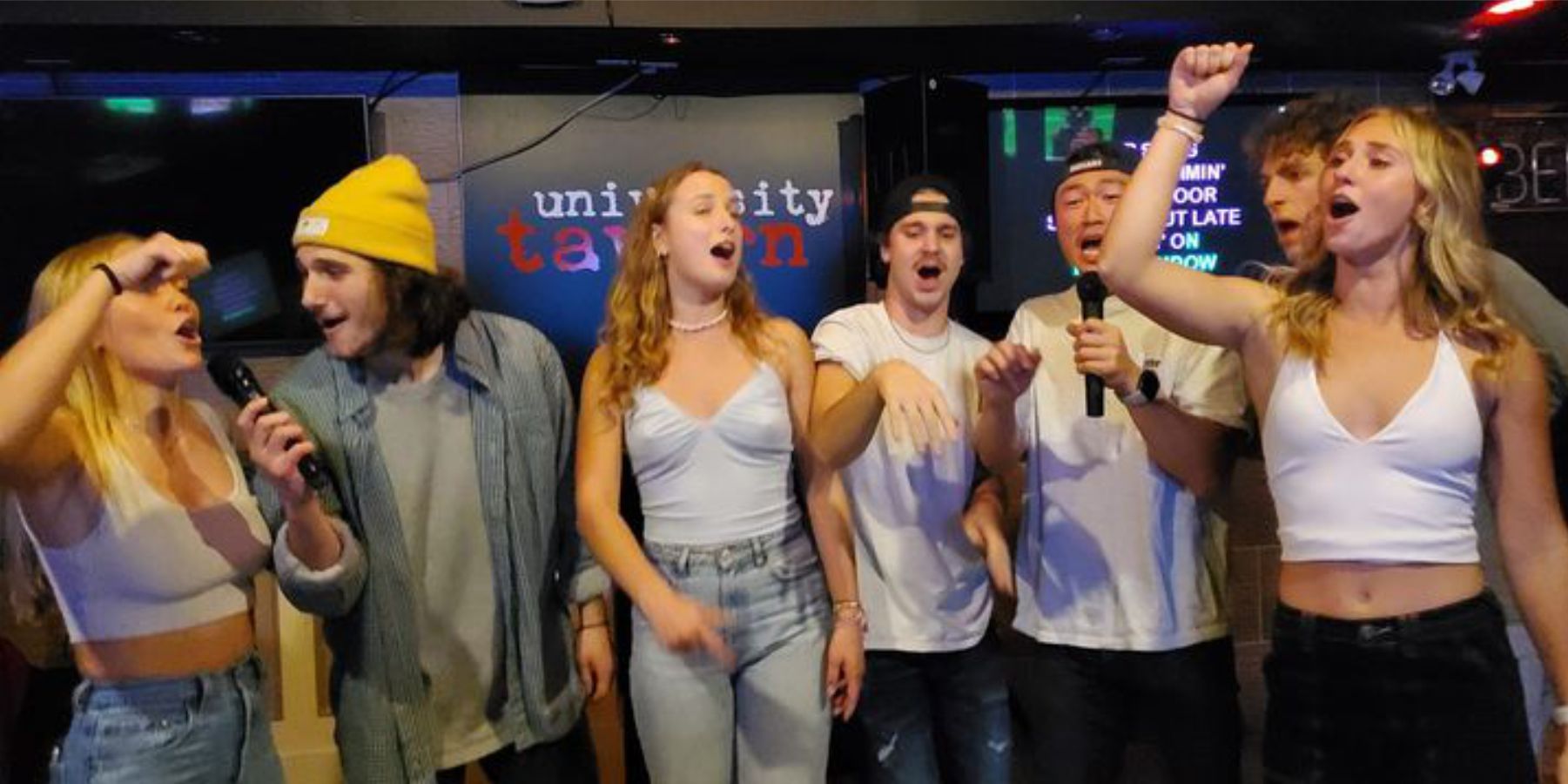 FRIDAY HOUSE BEATS: Most Friday nights we will show-case DJ MORTEM from 9:00 to 1:00 a.m. He will open the evening with great house beats then into some chill and rocking sounds. It's a cool vibe!
DJ DEZAZZLE: Most Saturday nights join from 10:00 p.m. to close for DJ DEZAZZLE. Come early to get a seat.
Hours:
Wednesday: 4:00 p.m. to 11:00 p.m.
Thursday: 4:00 p.m. to 1:00 a.m.
Friday: 4:00 p.m. to 2:00 a.m.
Saturday: 4:00 p.m. to 2:00 a.m.

Social Media:
FB: University Tavern @universitytavernygk
Instagram: universitytavernygk
Reservations: Large groups please call ahead.
Telephone: 613-530-2550
Paul.Fortier@foodandheritage.com