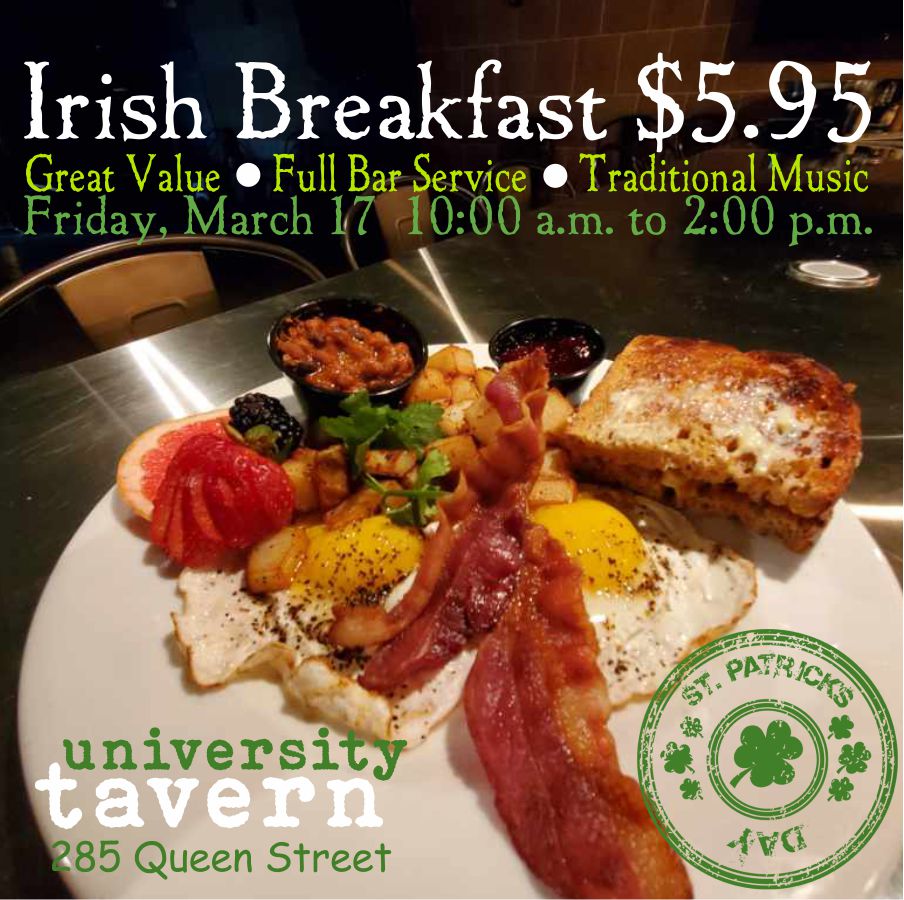 ST. PATRICK'S DAY BREAKFAST
Start your St. Patrick's Day (Friday, March 17) celebrations on a full stomach at University Tavern (lower level at 285 Queen Street). Our Irish Breakfasts are just $5.95 or two pancakes with butter and syrup! A full-bar service with feature drinks is available. Looking for something more substantial: our Dublin Coddle stew will fit the bill! First come-first served. No reservations on this occasion please.
Don't miss the dance party beginning at 10 p.m. promoted by Nite Entertainment.
MENU:
Irish Breakfast: two eggs, pork sausage, home-fried potatoes, brown beans, toast & jam / $5.95
Pancakes: two large pancakes with butter & syrup, $5.95;
Dublin coddle stew: a large helping of this sausage stew with a roll and butter, $9.95
UNIVERSITY TAVERN
285 Queen Street (lower level Renaissance)
613-530-2550
large groups welcome

HOURS:
anytime for group reservation only (minimum size of 20+)
Group venue rental charges may apply depending on day and time of day and group size.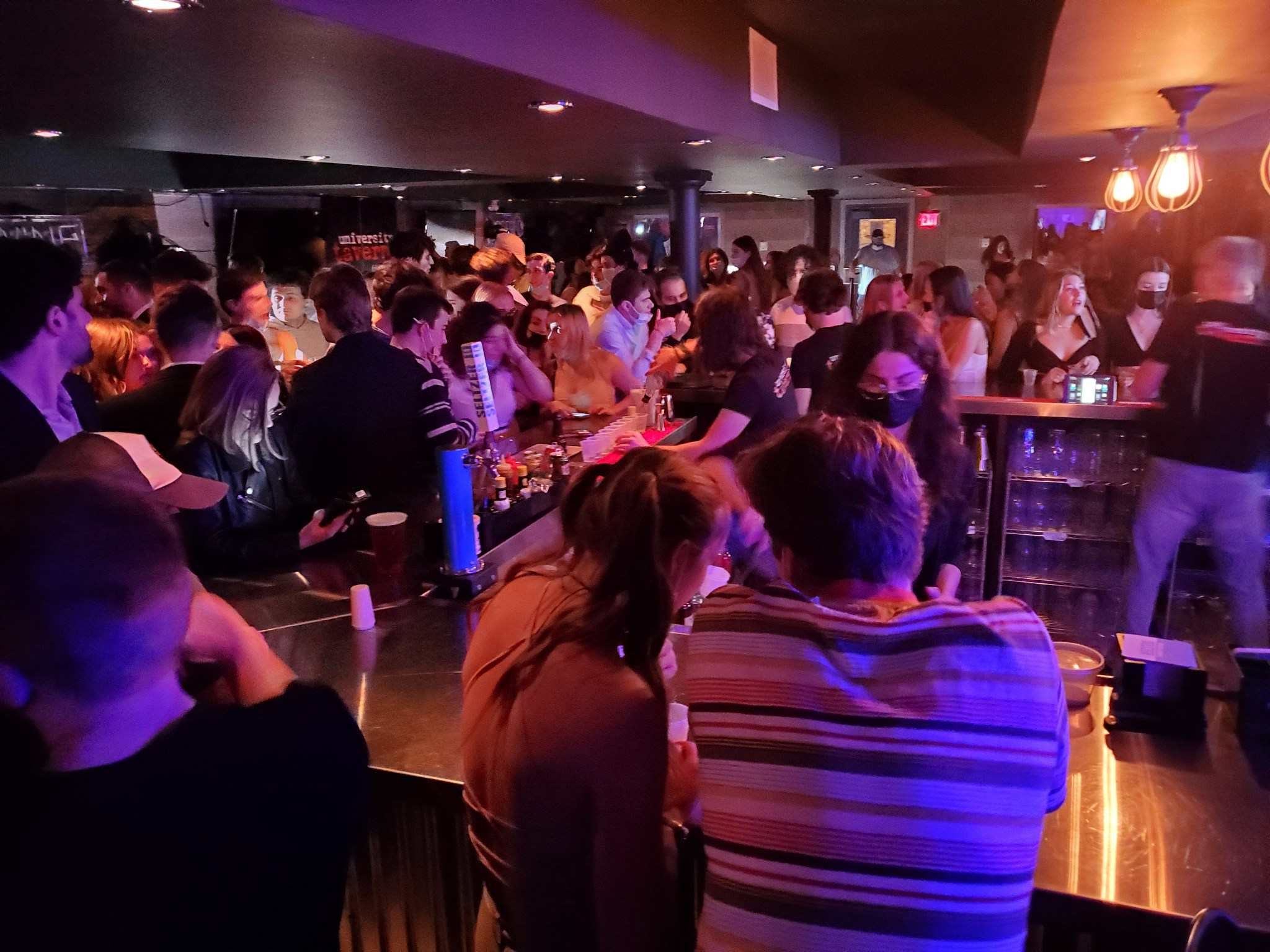 The Tavern, or The Tav, is a modern event space located in the lower level at Renaissance Event Venue, 285 Queen Street (the Hub District). The space is licensed for 150 with the addition of our Queen Street patio (seasonal – 80 capacity). The Tav is great for casual event and has 7 TVs which line the space permitting viewing of sports events or other video presentation. Sports teams are welcome meal and beverage service. We can offer fixed price or limited menus for any occasion. If you're looking for a place to feed your sports team this is it! The TAV is a great place for receptions, banquets, sports team events and dance parties. Dance lighting and sound equipment is in place with access to in-house DJs. Contact us for quotes and menu suggestions.
Social Media:
FB: University Tavern @universitytavernygk
Instagram: universitytavernygk
Reservations: Contact us below for availability and group reservation rates.
Telephone: 613-530-2550
Paul.Fortier@foodandheritage.com