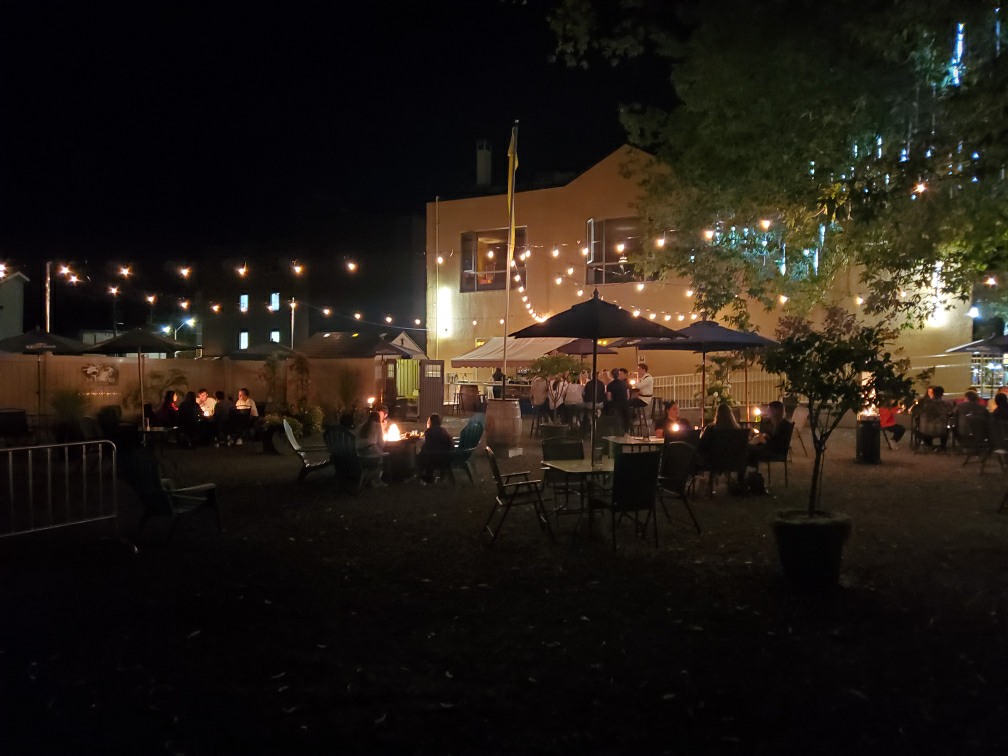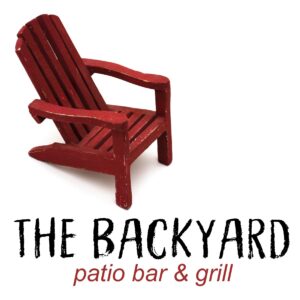 NOTE THAT THE BACKYARD IS NOW CLOSED FOR THE SEASON. VISIT OUR ADJACENT SISTER VENUES AT UNIVERSITY TAVERN AND RENAISSANCE. UNIVERSITY TAVERN HAS A PATIO FACING QUEEN STREET THAT IS OPEN ALL YEAR WEATHER PERMITTING.
The BACKYARD at Renaissance provides the ultimate in open-air park-like dining for Downtown Kingston. This new temporary patio provides more than 100 socially-distanced seats in a predominantly shaded downtown location. We will have a full bar service and full-service restaurant featuring a refreshing summer-inspired grill menu (follow our links below). If you are looking for a unique out-door dining experience to minimize your potential exposure to covid-19; this is your answer. Access to the patio is off of Colborne Street, between Barrie and Division, or off of Queen Street, following the walkway beside Renaissance (285 Queen Street).
NEW ACCESS REQUIREMENTS:
Please enter and exit The Backyard Patio Bar & Grill using only the Queen Street or south entrance. The Colborne Street exit will be use for emergency exit and handicapped use only. We appreciate your cooperation!.

Click here to see our food & beverage menu: menu-backyard
For reservations call: 613-530-2550 or e-mail 24 hours in advance to:
Paul.Fortier@foodandheritage.com
Jessup Food & Heritage, Ltd.,
285 Queen Street, Kingston, Ontario
K7K 1B7 613-530-2550