We appreciate your support during this pandemic as we pivot to take-out food service. Our chefs at University Tavern, The Backyard and Renaissance have worked hard to put together a menu of popular pick-up items at a reasonable cost to you. You know you will be guaranteed great quality and flavour. We look forward to hearing from you and serving your needs.

HOURS
Wednesday to Saturday / 4 p.m. to 9 p.m.
HOW TO ORDER

See the menu items below and call 613-530-2550 between the open hours to place your order. Specify quantity, toppings, flavour and your choice of sides where appropriate. Please give at least 20 minutes for the staff to prepare your order before pick-up. You will pay on pick-up (cash, debit or major credit cards are accepted).
WHERE DO I PICK UP MY ORDER
Our pick-up kiosk will be located at the rear of the Renaissance / University Tavern property off of Colborne Street with ample free parking (where the Backyard Patio was located). The entrance is opposite 93 Colborne Street at the rear of the Renaissance facility. Follow the signs to enter the kitchen (down a short flight of exterior stairs) in order pick-up and pay for your order. The location is well marked.
RECEIVE $15 CREDIT
Collect your receipts and when you reach $100 in value (taxes included) present them on pick-up of your next order to claim a discount of $15. (Photocopies not accepted / this offer valid until March 31, 2022)
TAKE-OUT MENU
(prices do not include sales taxes)
just French fries / $8.00 / add a 4 oz. portion of hot gravy / $3.00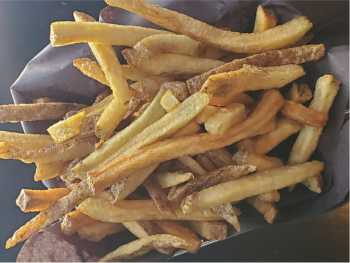 pad Thai fries with sauce, bean sprouts, peanuts & green onions / $13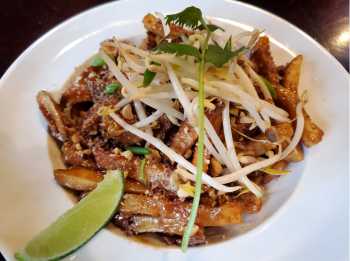 poutine with crispy fries, Wilton cheese curds & hot gravy / $13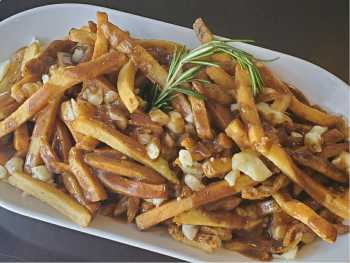 large Caesar salad / $12 / with grilled chicken / $16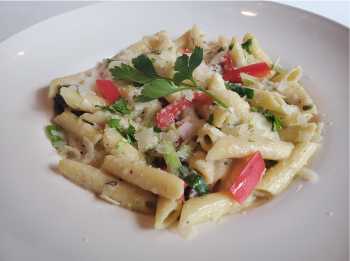 chicken wings: three part with the flat, drum & tip
5 wings (1 pound) $11 / 10 wings (2 pounds) $20 / 15 wings (3 pounds) $29
(specify: hot; suicide; honey-garlic; barbeque; pad Thai; Cajun dry rub)

braised lamb shank with roasted peppers, mashed potatoes & rich gravy / $24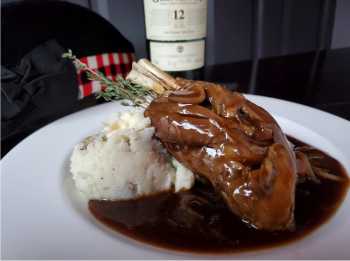 6 ounce beef burger with bacon & cheddar cheese; served with French fries or Caesar salad (specify) / $16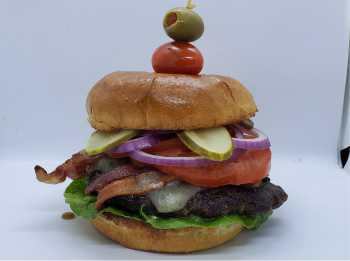 6 ounce plant-based began burger with French fries or Caesar salad (specify) / $14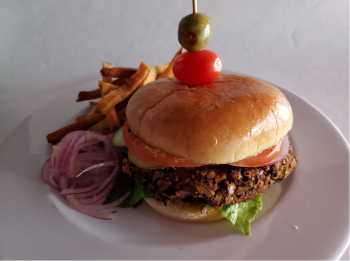 jalapeño grilled cheese sandwich: triple-decker with French fries or Caesar salad / $16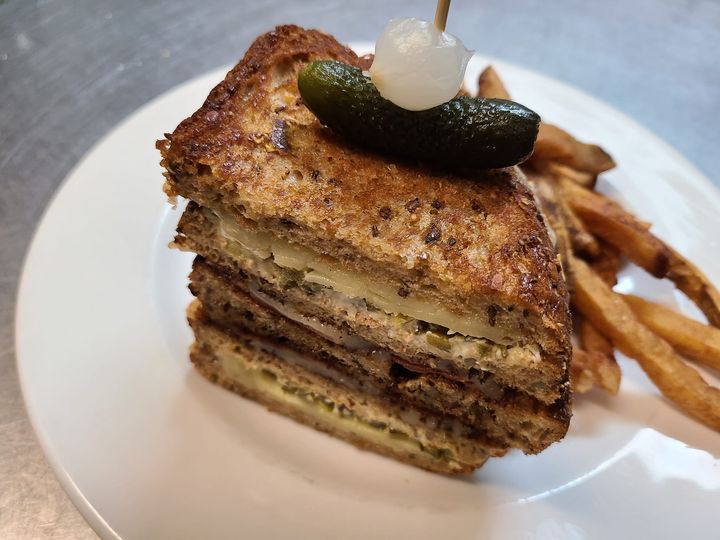 breaded fish (haddock) & chips with French fries, cole slaw & tartar sauce / $16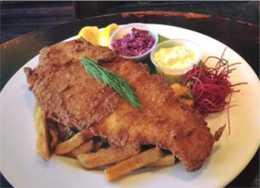 minced beef & pork pie with mashed potatoes & rich gravy / $16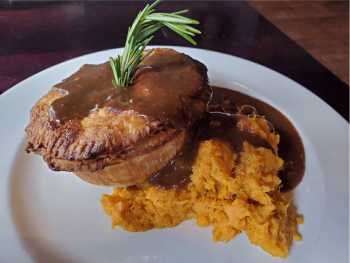 beef bourguinon served on a bed of buttery mashed potatoes / $22

Montreal smoked meat sandwich (6 oz.) with grainy mustard with French fries or Caesar salad (specify) / $17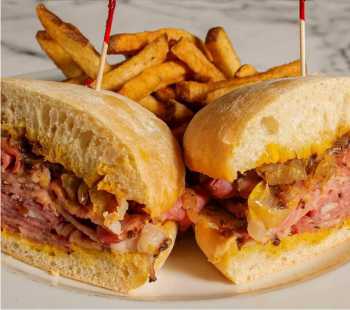 grilled chicken Caesar wrap with French fries / $16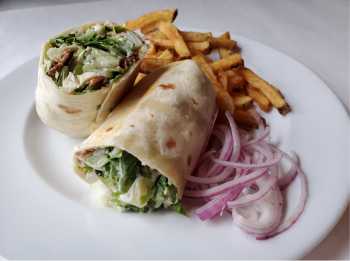 smoky BBQ ribs (half rack) with mashed potatoes & cole slaw / $19

penne Alfredo with grilled chicken, diced peppers & mushrooms / $18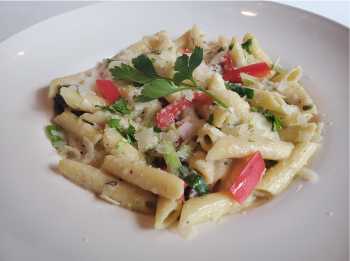 deep-fried chicken fingers with French fries & honey-garlic dipping sauce / $16


pita-zas (8 inch pita base)
puttanesca (tomato sauce, olive oil, capers, olives, onions, roasted garlic, chili flakes) / $9
carbonara (tomato sauce, pepperoni, bacon, sausage) / $10
University Tavern (tomato sauce, pickled banana peppers, bacon, olives) / $9
white (bechémel sauce, roasted garlic, parmesan, mozzarella) / $9
all-dressed (tomato sauce, pepperoni, peppers, mushrooms) / $9
pepperoni (tomato sauce, pepperoni, mozzarella) / $10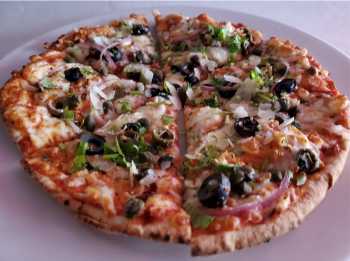 warm sticky toffee pudding with caramel sauce / $8